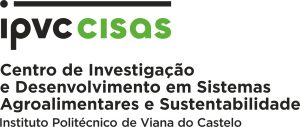 Center for Research and Development in Agrifood Systems and Sustainability
CISAS is a multidisciplinary research and development (R&D) unit based at the Polytechnic Institute of Viana do Castelo and funded and classified as Good by the Foundation for Science and Technology (FCT).
CISAS' activities are focused on agrifood systems in the Mediterranean and sustainability issues. Through an interdisciplinary approach that combines research, development, and innovation (RDI) in an applied science strategy, CISAS is strongly involved in promoting a balanced approach between food science, the landscape, agriculture, and sustainability studies.
The center's organization runs along two main axes, agrifood systems and resource management and sustainability. Specifically, through strong community involvement, the center's main objectives include the following:
Protect and promote the certification of origin for food products by developing methodologies to ensure authenticity
Develop products and processes that promote health, well-being, and safety
Contribute to the sustainable development of the industrial context by adopting innovative practices to create new products and processes and contribute to the appreciation of industrial by-products as potentially functional ingredients
Value endogenous resources and traditional food products in an effort to preserve native species and protect biodiversity
Improve sustainable agricultural productivity through technology in precision and organic agricultural practices
Promote innovation in agricultural systems within a context of adaptation to climate change, particularly water-use efficiency, soil and plant protection, and agrobiodiversity.