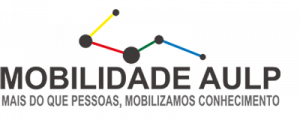 AULP Mobility Program
The AULP Mobility Program is the first academic mobility program to cover student exchanges exclusively between institutions in Portuguese-speaking countries (Angola, Brazil, Cape Verde, Guinea-Bissau, Macao, Mozambique, Portugal, São Tomé and Príncipe, and East Timor) and Macao (Macao SAR, China).
Through the AULP Mobility Program, students from participating higher education institutions have the opportunity to visit one of the nine Portuguese-speaking Countries.
Objectives
Facilitate mobility among AULP members
Promote the exchange of information, flexible curricula, credit transfers
Cultivate collaboration in defining a credit system and training activities
Promote the establishment of cooperation protocols between partner institutions
Visit the program's website for more information on the adherent countries and applications.
AULP Program Presentation
AULP Applications