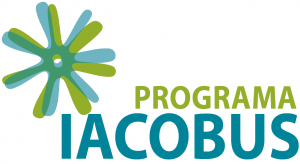 The IACOBUS program resulted from a protocol signed in 2014 – the Protocol for Cultural, Scientific, and Pedagogical Cooperation between the Universities and Higher Education Centers in the Euroregion Galicia-Northern Portugal – whose overall objective is to promote the development of Higher Education and scientific research and technology in this Euroregion.
IACOBUS program video
The ACOBUS Program aims to foster cooperation and exchange between the human resources of Universities, higher education institutions, and technological centers in the Galicia-Northern Portugal Euroregion – Teaching Staff, Researchers, Administrative Services Personnel, Innovation Managers, R&D+i (Research, Development, and Innovation) technicians – through collaboration in training, research, and dissemination activities. This Euroregion initiative is a pioneer endeavor in Europe, and the Galicia-Northern Portugal European Grouping of Territorial Cooperation (GNP, EGTC) is the administrative entity of the IACOBUS Program.
In 2018, a new funding opportunity aimed toward the publication of Scientific Papers was created within the scope of the IACOBUS Program.
O The main objective of the IACOBUS program for scientific papers is to encourage transborder cooperation in research and scientific dissemination activities by providing financial aid for the publication of scientific and research papers within the humanities in journals indexed to the current Journal Citation Report (JCR) and the Scopus® index